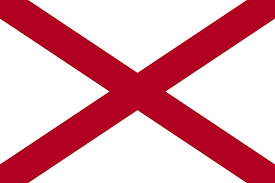 For those of you searching for a Golden Retriever rescue in Alabama, we have located two rescue organizations that are dedicated to rehabilitating these great dogs.
Our aim is to provide the residents of Alabama easy access to the excellent rescue organizations scattered around the state.
Whether you are in Birmingham, Mobile, or Huntsville, we have found rescues that are accessible from all of these areas.
Golden Retriever Rescues in Birmingham, AL
This section is dedicated to Birmingham Golden Retriever rescues in Alabama. We have compiled a list of all the Golden Retriever rescue organizations located in the state capital.
Adopt a Golden Birmingham
Website: adoptagoldenbirmingham.com
Phone Number: 205-290-7788
Socials: Twitter
Adopt a Golden Birmingham is a non-profit organization that was first set up in 2005 and since then have rescued way over 1,000 dogs in the Birmingham area.
This organization is committed to rescuing every Golden Retriever in need, and their team of volunteers works tirelessly to place each dog into a loving foster home. We love how their biggest principle is that every dog deserves a second chance as they refuse to turn away any Golden Retriever in need of help.
Adopt a Golden Birmingham have placed a big emphasis on educating and assisting the public concerning issues like spay, neutering, heartworm prevention and general obedience. It is safe to say this organization gives so much back to the community.
Adopt a Golden Birmingham Adoption Requirements
To ensure the best possible outcomes for both adoptees and animals, this rescue has implemented a criteria all potential adoptees must pass before being accepted.
Applicants must be at least 24 years of age
Students will not be considered
Applicants with children under 8 years of age
All family members must be present for the home visitation
You will need to provide references – ideally landlord or veterinarian
There will be a $30 application fee as well as the adoption fee
You can find the application form here.
Help Out at Adopt a Golden Birmingham
Adopt a Golden Birmingham always welcomes new volunteers with open arms. Help is always wanted in all departments, whether that's dealing with the dogs or handling the admin work. This organization wouldn't be what it is without the support of the volunteers, so we always encourage locals to get involved.
You can become part of the foster team, which is for people who aren't willing to fully adopt a dog but are happy to provide temporary accommodation.
Alternatively, Adopt a Golden run taxi teams, which are teams of volunteers that transport the dogs from kennels to foster homes and eventually to their full time home. You can also get involved with the fundraising events that occur frequently. Keep an eye out on the website for these.
Golden Retriever Rescues in Mobile, AL
We could only find one Golden Retriever rescue in Mobile AL, but that isn't to say we don't love what they do. Have a read below of J&L Rescue for goldens.
J&L Golden Retriever Rescue
Website: jlgoldenretrieverrescue.com
Phone Number: 251-404-0045
Socials: Facebook
J&L Golden Retriever Rescue is a heart-warming organization that is dedicated to rescuing and rehoming Goldens in need. The organization takes an approach that provides an unwavering commitment to saving as many Golden Retrievers as possible, making sure they get the support and care they deserve.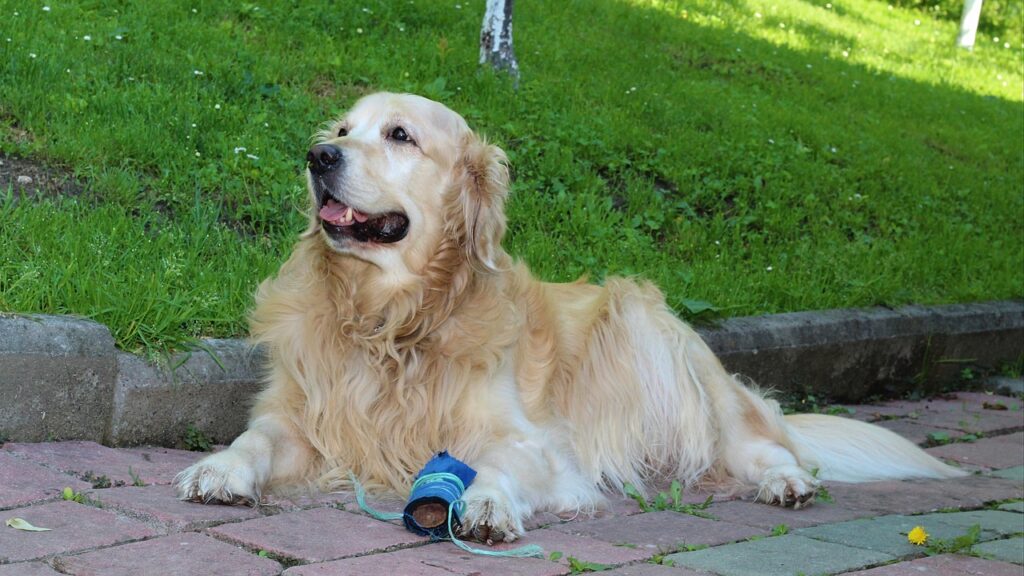 To begin with, J&L Rescue was a small grassroots organization that gained support from the local community and expanded to become one of the most effective dog rescue organizations in the entire state.
In order to be considered for adoption at this rescue, you will need to fill out an online application as the initial step. Once the application has been reviewed, a veterinarian reference check will be asked for, followed by a phone interview and a home visit. Nothing out of the ordinary found at this rescue.
J&L Golden Retriever Rescue Adoption Fees
Below you can find the listed fees J&L asks for when adopting. As you can see there are a range of options available and we suggest speaking to a volunteer if you are unsure on which to pick.
| | |
| --- | --- |
| Type of Dog | Fees ($) |
| Purebred Puppy Pair up to 12 Months | 1400 |
| Purebred Puppy up to 12 Months | 750 |
| Pairs | 600 |
| Dogs Under 7 Years | 400 |
| Seniors | 200 |
Become a Foster at J&L Golden Retriever Rescue
This amazing organization has a temporary fostering procedure that is great for locals who can provide a safe and comfortable place for a homeless dog to stay for a short while.
This really helps free up space at shelters for other dogs to come in and takes away the full time commitment of adopting a dog, which understandably is a tough choice to make.
For those of you interested, fill out the foster application and a member of the team should be in contact soon!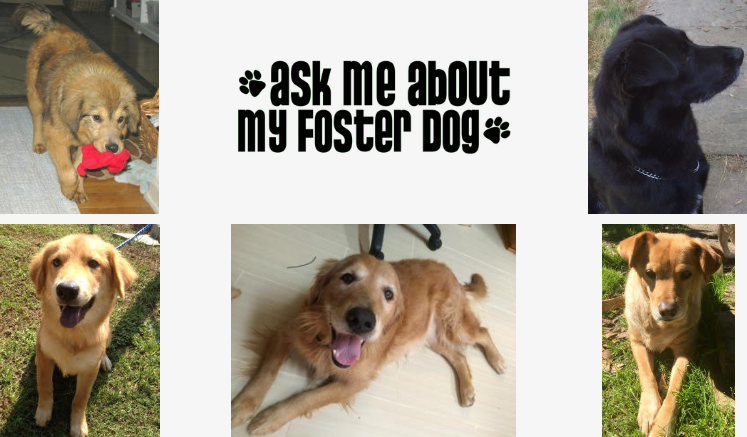 Golden Retriever Rescues in Huntsville, AL
As of 2023, there are no Golden Retriever rescues located in Huntsville, Alabama, however that isn't to say the other rescues on this page aren't worth making the journey for.
In addition, Huntsville has many dog rescues that focus on bringing in all types of dogs, alongside other animals in need. The closest ones to Huntsville can be found below:
Another option is to search for rescues in nearby states, such as Tennessee, as many of them will be happy to let you adopt from them.
Top Tips for Rescuing a Golden Retriever
Tip #1: Consider the Dog's History
A lot of the time, rescue Golden Retrievers come from difficult backgrounds, which might mean some dogs have experienced neglect or trauma.
This is why it is vital to be aware of the dog's history, including health and behavioural issues.
The rescue organization you choose should always fill you in with all the relevant information based on the dog's history.
Tip #2: Build a Support Network
We love the fact that Golden Retrievers are energetic dogs that require a lot of attention, but this can be challenging at times.
We suggest you build out a support network of family, friends, and other dog owners that can offer guidance, support and general advice to make the whole adoption process smoother.
You can even join groups on social media platforms such as Facebook to connect with other Golden Retriever owners and build a supportive network.
There are numerous groups out there dedicated to these great dogs, and joining one like this will provide you with a wealth of information and support.
Tip #3: Prepare and Organize the Financial Commitments
Owning any type of dog comes with the standard financial commitments, so we recommend you are prepared to financially support your Golden Retriever to the best of your ability.
Investing in your dog's health is crucial for their wellbeing, and this may include veterinary care, special diets, and medications if required.
The expenses that come with owning a Golden Retriever come to less than $75 a month as well.
While it can be an expensive task, providing the necessary care for your dog is essential.
Conclusion
Rescuing a Golden Retriever can be incredibly rewarding and is a generous act that can completely change a dog's life.
Remember that there are other ways you can get involved to help Goldens such as by volunteering or fostering, which may be a good first step to take to make sure you feel ready to adopt.
We hope we have provided you with some great options for adopting a Golden Retriever in Alabama and wish you luck on your adoptive journey!
FAQs
How can I find a Golden Retriever rescue in Alabama?
Reach out to one of the two Golden Retriever rescue organizations in Alabama, either in Birmingham or Mobile. Look at their available Goldens or join the waiting list if there are currently not any.
Are rescue Golden Retriever trained?
Most of the time, Golden Retrievers from rescues may not have received obedience training, but most have experienced some form of basic training or at least socialization. Bear in mind that every dog rescued is unique and some may need an additional level of training.
How do I know if a rescue Golden Retriever is right for me?
When adopting a Golden Retriever from a rescue, you must consider your lifestyle and evaluate the dog's temperament. If it matches your household's then it is likely to be a good fit. Make sure you ask about the dog's energy levels, personality, and behavioural needs.
Can rescue Golden Retrievers be adopted out of state?
Some rescues allow out of state adoptions, while others place restrictions on where they can place their dogs. Here at Rescue a Golden, we aim to provide all states with their local rescue shelters, so this problem doesn't have to be dealt with.