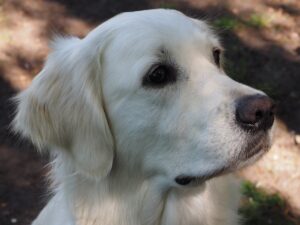 Welcome to our guide on Golden Retriever rescues in South Carolina. If you are looking to adopt one of these great dogs and offer them a loving forever home, you have come to the right place.
Thankfully, there are several Golden Retriever rescues in SC that work tirelessly all year round to provide these animals with a second chance at a happy life.
Here, we will provide an overview of some of the rescues in various cities in South Carolina. We also provide tips for finding the ideal rescue Golden Retriever for you.
Golden Retriever Rescues in Charleston, SC
While there isn't a Golden Retriever rescue in Charleston directly, there are plenty of rescues in the midlands of South Carolina that welcome adoptees from Charleston and surrounding cities like Columbia and Myrtle Beach.
Midlands Golden Rescue
Website: midlandsgoldenrescue.org
Phone Number: 803-622-1083
Socials: Facebook
As you can tell by the name, Midland Golden Rescue covers a big portion of South Carolina, particularly the midlands of the state. Their aim is to rescue, rehabilitate, and rehome local Golden Retrievers in need.
The facility provides help to dogs who have been turned in by their owners, neglected, surrendered, or in shelters. Midlands Golden Rescue does not discriminate and is willing to bring in any purebred Golden Retriever, regardless of their background.
All dogs turned in are spayed or neutered, checked for heartworms and parasitic worms, given all inoculations, and placed on behavior rehabilitation if necessary.
The adoption fee here is a fixed $500, which covers the veterinary bill.
Foster Requirements at Midlands Golden Rescue
Midlands Golden Rescue is always crying out for more foster homes. It is a great way to add value to the rescue, as well as have a temporary companion in your home.
There are a few foster requirements you must pass in order to begin this rewarding experience. We have listed the main ones below:
You must have a fenced yard or area for exercise purposes
Dogs must be allowed into the house – can't be living outside
You must fully commit to looking after the dog, no matter how long it is for
Southern SC Golden Retriever Rescues
There are a couple of great Golden Retriever Rescues in the south of the state that are certainly worth considering.
Grateful Goldens Rescue
Website: ggrlc.org
Phone Number: 843-628-4033
Socials: Facebook
Grateful Goldens Rescue has been in operation for nearly 20 years! The organization is committed to bringing in Golden Retrievers from all backgrounds, even those with difficult medical and behavioral issues.
Applications for adoption come in abundance at Grateful Goldens Rescue, so only applicants from the South Carolina areas of Lowcountry, Columbia, Coastal Georgia, and Grand Stand are accepted for the time being. For those interested in adoption, you can fill out the form here.
Grateful Goldens Rescue has frequent meetups where adopters, fosters, supporters, and all members of the community can come together and socialize. There is usually live music, food trucks, and raffles where you can win some great prizes for you and your companion!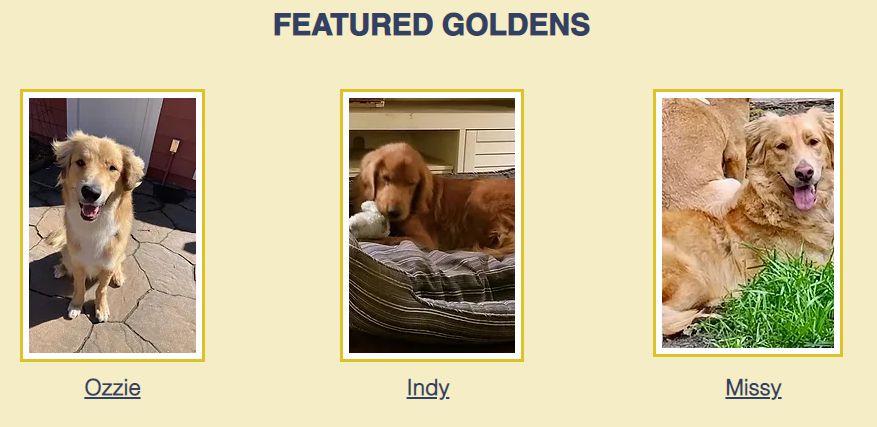 How Can I Help at Grateful Goldens Rescue?
Grateful Goldens welcomes anyone who wants to help out. You can volunteer, donate, or foster, and the organization greatly appreciates all forms of support. Get involved today and make a difference to our furry friends.
When you make a tax-deductible donation to GGR, you help them provide these dogs with the medical care they need to reach optimal physical and mental health. They then find them loving, forever homes through adoption.
Grand Stand Golden Retriever Rescue
Website: grandstrandgrr.org
Phone Number: 843-516-5417
Socials: Facebook
Grand Stand Golden Retriever Rescue (GSGRR) is a volunteer organization located in Murrells Inlet, South Carolina, committed to rescuing and rehabilitating homeless Golden Retrievers.
They strive to place them in loving and caring homes, ensuring their lifelong happiness. In accordance with their affiliation with the National Rescue Committee of the Golden Retriever Club of America, they accept all Goldies. This includes crossbreeds.
Since GSGRR cherishes every one of the dogs that come to the facilities, the rescue has a few special adoption requirements you should consider. Firstly, you must be 25 and living independently if you are looking to adopt. Ideally, you must come from either South or North Carolina, so the rescue can track all the dogs that eventually leave the vicinities.
Their application asks that you have two personal references and one vet reference. If you have zero pet experience, then you will require three non-family references. In addition, there is a $25 application fee that goes towards the care of the dogs there.
Golden Retriever Rescue in Greenville, SC
As it stands, there is only one Golden Retriever Rescue in Greenville, SC.
Foothills Golden Retriever Rescue
Website: fhgrr.com
Phone Number: 864-234-9739
Socials: Facebook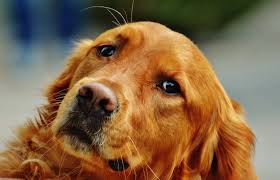 Foothills Golden Retriever Rescue is a small, non-profit organization that is dedicated to finding new permanent homes for Goldies. This rescue mainly serves the residents of Northern areas of South Carolina but is willing to extend to further places if they have the resources.
Greenville's only Golden Retriever Rescue has operated since the early 2000s and has successfully provided new homes for hundreds of these great dogs.
Many of the dogs at Foothills Golden Retriever Rescue come from traumatic backgrounds, meaning that there are a few requirements applicants must fulfill before the adoption stage. The requirements are as followed:
The dog must be kept indoors and treated as part of the family.
Applicants must have a sufficiently sized fence or be supervised every time they are outdoors.
The rescue requires that newly adopted dogs must be taken to a veterinarian within 7 days of the adoption.
The dog must wear a collar and identification tag at all times.
Fundraising Events at Foothills Golden Retriever Rescue
This South Carolina Golden Retriever rescue frequently runs fundraising events, which are for great causes.
Hunter's Golden Fund – Named in honor of Hunter Morris, a young rescue boy who was tragically lost recently, the purpose of this fund is to help defray the costs of giant medical expenses incurred on behalf of the rescue dogs here.
Take Your Walk for a Dog – Not only is taking your dog for a walk good for you and your companion, but it can help raise much-needed funds for FHGRR. The 'Take your Walk for a Dog' program is a dog-powered funding initiative for animal organizations that promotes healthy pets.
Conclusion
If you are searching for a Golden Retriever rescue in South Carolina, we hope that one of the many we have covered in this list has a Golden available for you. These rescues need all the support they can get, so please get involved!
Meanwhile, if you're struggling to find a rescue Golden Retriever in SC, then you could consider checking out some of the rescues in the bordering states of North Carolina and Georgia.
Many rescues are able to facilitate cross-border adoptions, so it's always worth reaching out if you're close by!
FAQs
Are there any Golden Retriever rescues in South Carolina?
Yes, thankfully there are several golden retriever rescues spread around the state, covering the South, Midlands and key cities. Therefore wherever you are in the state, you should be able to find a rescue near you.
How can I adopt a Golden Retriever in SC?
In order to adopt a Golden Retriever in South Carolina, you usually have to pay an adoption fee to a local rescue organization once they have deemed that you are a suitable candidate. It is important to have an enclosed garden and experience with dogs is ideal.
How does fostering a dog work?
Fostering volunteers are very important, as they play the role of temporarily caring for dogs when they first come into the care of a rescue organization. This usually consists of providing care for a 2-4 weeks and sometimes carrying out certain training with the dog.