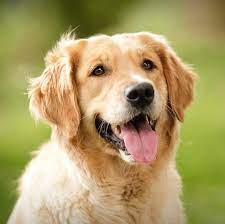 If you are looking for a Golden Retriever rescue in Missouri, the 'Show-Me State', we have identified two great organizations located in St Louis and Pacific.
Our goal is to connect you with your nearest rescue and assist you in starting your adoption journey.
These rescues offer a variety of services to help you find your new golden friend, from rehabilitation and medical care to community education and outreach programs.
Golden Retriever Rescues in St Louis, MO
We have found one Golden Retriever rescue in St Louis, with an additional one just outside in Pacific. If any more appear, we will be the first site to get them added!
1) Love a Golden Rescue, St Louis
Website: loveagolden.com
Phone Number: 314-963-5232
Socials: Facebook
Since its inception in 2001, Love a Golden has rescued and provided a home to over 1,000 dogs. The organization is dedicated to helping all golden retrievers in need, regardless of their background, medical condition, or age. Love a Golden's mission is to ensure that every golden retriever finds a loving home where they can thrive and live a happy life.
The rescue is operated entirely by volunteers. Despite its location, Love a Golden has rescued dogs from all over the state of Missouri, as well as from parts of Southern and Central Illinois.
The organization's reach extends beyond its immediate vicinity, as it aims to provide aid and shelter to goldens in need throughout the region.
This St Louis Golden Retriever rescue prioritizes rescuing senior Golden Retrievers and dogs with special needs. These types of dogs often get overlooked, which is why we admire Love a Golden's commitment to making them a priority.
By rescuing these dogs and giving them the care they need, Love a Golden is making a real difference in the lives of these often-forgotten animals.
Adoption Requirements at Love a Golden Rescue
If you have any interest in adopting one of these great animals, the procedure is very straightforward at Love a Golden. You can find these detailed below:
Reach out about a particular dog from their available page.
Arrange a home visit with one of the volunteers.
Ensure you have a suitable fence installed before home visit.
Carry out the home visit – takes less than an hour.
Get approved for adoption by the LAGR Adoption Committee.
Applicants must be 18 years old and should not have children under 6 years old.
However, because most of the dogs here have additional needs, there may be one or two more requirements necessary before adoption is completed.
2) Dirk's Fund, Pacific
Website: dirksfund.com
Phone Number: 314-966-3326
Socials: Facebook | Instagram
Dirk's Fund is based just outside of St Louis in Pacific and is a non-profit organization that is passionate about rehabilitating golden retrievers and other large breeds in need. Dogs from all sorts of backgrounds have been adopted by Dirk's Fund, including those who have been neglected, surrendered or abandoned.
The dedicated team of volunteers are committed to finding the right match for each dog, taking into account their personality and special requirements they may have when finding goldens a new home.
Dirk's Fund also operates a neuter clinic to help prevent unwanted litters and reduce the number of dogs in need, as well as offering community education and outreach programs to increase awareness of responsible pet ownership.
Adoption Requirements at Dirk's Fund
Dirk's Fund only want the best for the Golden Retrievers rescued here, so there are a few requirements that are necessary to bring one of these fantastic dogs home. If you have any interest in adopting here, follow these easy steps:
Fill in the online application form
Choose a day and time to come in and meet the dogs
If applicable, send vet records on your current or past pets
Have a yard fenced securely
Select a day for a home visitation
Volunteer for Dirk's Fund
Dirk's Fund is an excellent organization that relies heavily on the dedication and hard work of its volunteers. Fortunately, there are many ways for individuals to get involved in volunteering here. As a volunteer, you can help with tasks such as walking the animals, cleaning the cages, and providing basic care.
You can also get involved with Dirk's Fund by participating and supporting the frequent fundraising events. These events are crucial for financing the organization and giving the dogs a good standard of living for the time they are here.
Golden Retriever Rescues in Kansas City, MO
Unfortunately, there is no Golden Retriever rescue in Kansas City at this moment in time. There are, however, several dog rescues that periodically have Goldens that they need to find a new home for. Therefore, it's worth keeping a close eye on these to see if any pass through.
Some of these rescues in KC include:
Another great idea is to join a local Golden Retriever club!
Kansas City Golden Retriever Club (KCCRC)
If you live in Kansas City, why not join this special club for Golden Retriever enthusiasts?
It was started in 1975 and has been going strong ever since. It costs $21 to sign up and they have monthly Golden meetings, as well as special events.
This would be a great opportunity to learn more about Goldens and it is likely that you will hear of Goldens that are in need of adoption from time to time.
Is a Golden Retriever the Right Fit for Me?
Golden Retrievers are one of the most popular and beloved breeds out there, known for their warm and loyal nature. However, as amazing as they are, they aren't always the right fit for everyone's living situation and lifestyle.
Firstly, Golden Retrievers are energetic dogs, meaning they require regular exercise and attention. This involves daily walks and frequent playtime, so if you are in a smaller apartment with no yard, we wouldn't recommend Golden Retrievers.
In addition, these dogs thrive on human interaction, so if you're going to be out of the house because you work long hours, then you might want to consider a different breed. Retrievers can become bored and even destructive when left alone for excessive periods.
If you are an active person who love spending time outdoors, then these dogs are perfect for you. With their intelligence and ease of training, they are ranked as the number one family dog for good reason.
Conclusion
We are continually expanding our network of rescues in Missouri and other states throughout the US. Our aim is to provide you with the resources and information needed to start your adoption journey at one of these incredible rescues.
We hope that our efforts have helped guide you in the right direction of finding the right Golden Retriever rescue in Missouri for you!
FAQs
What are the nearest rescues to Missouri?
If there aren't any Golden Retrievers up for adoption in Missouri, the nearest include Tennessee, Kentucky, or Illinois, depending on what part of the state you are based in. We have dedicated pages for each of these states.
What is the cost of adopting a golden retriever from a rescue in Missouri?
The cost of adopting a Golden Retriever from a rescue in Missouri depends on the organization and background of the dog. In general, the fees range from $150-$600, which often covers microchipping and vaccinations.
What if I have to return my adopted Golden Retriever?
In the unfortunate circumstance where an adopted dog needs to be returned to the rescue, there are return policies in place that help ensure a smooth process. It is highly important that you communicate with the rescue organization immediately if you need to return your adopted dog.